Graduates Reflect on How Their Time at WTMA Prepared Them for College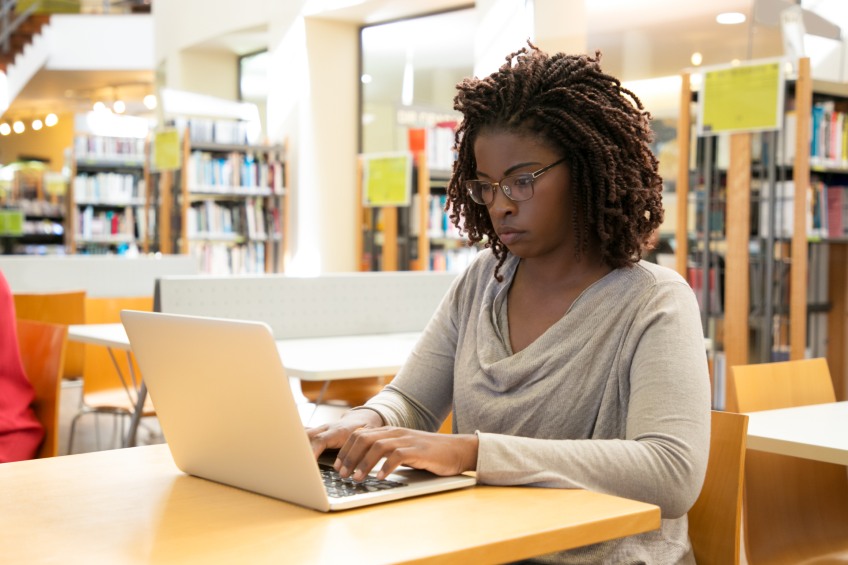 We have all heard the concerns: What happens when a homeschooled student heads off to college? Will they know how to keep up with deadlines? Will they be able to survive in a classroom? To help answer those questions, we recently sat down with three WTMA graduates to see how WTMA prepared them for life after high school.
Ariadne (19) is a junior at Randolph College in Virginia majoring in economics. She skipped her senior year of high school and started college at 17. She is an academic tutor for math and economics and is a member of the student honor council and the economics honor society at her college. Gabe (18) is a sophomore at the same college and is majoring in environmental science. Jude (21) is a recent college graduate who is working full-time in computer programming and planning to attend grad school. He double-majored in math and physics and graduated summa cum laude.
What did your classes at WTMA teach you about time management?
Ariadne: I'd always had a parent-led curriculum, so when I took biology with WTMA, my exam turned into a hot mess. My teacher gave me a grace period and helped me to get my grade up. After that, I understood the importance of planning. I use the same techniques now in college which has led to fewer problems. It is definitely one less thing to worry about. Taking the online classes with WTMA has made me much more prepared to deal with online classes during COVID.
Gabe: It is important to stay engaged with the class and to communicate with the teachers. The teachers at WTMA (and in college) want you to do well. If you communicate with them, teachers will know that you also want to do well.
Jude: I've always liked to stay on top of daily work, but being a student at WTMA taught me how to apply time management techniques to longer projects which was helpful in school and also in my career.
What class do you think was most helpful in preparing for college?
Ariadne: Definitely my Preparation for Rhetoric Writing class. Before that class, I had permanent writer's block. I would just refuse to write. That was the first class they got me writing longer essays with proper mechanics. It was due to that class that I started to enjoy writing.
Gabe: Expository Writing II was probably the most helpful. I learned how to write with a purpose and how to research for a paper.
Jude: Rhetoric III probably was most helpful. You had to complete the readings and come to class prepared for discussion. You also had to complete essays about the assigned reading which was typical of a college-level writing class.
What was your favorite class or project with WTMA?
Ariadne: Precalculus with Mindy Buller was fun! I enjoyed the creative assignments we did in addition to regular math work, like the unit circle project. I was able to make a giant cookie as part of that assignment. Advanced US History was very hard but made me a better student.
Gabe: I liked Rhetoric Writing l. I wrote a five-thousand word essay about the entire aerial eastern front in WWII.
Jude: I took a "writing a research paper" class where I wrote a twelve-page paper about the platforms of political parties.
What advice would you give current WTMA students?
Ariadne: Talk to your teachers as much as possible. The classes where I personally connected with teachers were more enjoyable and led to a better experience. Focus on learning about academic honesty so that this isn't a problem in college.
Gabe: Figure out what helps you to focus during classes and do that. Eliminate distractions. Be sure to go above and beyond on the discussion boards because teachers like that. How to make up for a bad homework grade is to get a good discussion grade!
Jude: Make sure that you are diligent about going to class and checking the class Blackboard site so you don't miss assignments. Attending class lets the teachers know that you care about the topic and they are more willing to help you.
Preparing Homeschoolers for College: How WTMA Graduates are Thriving
All three of the former students we interviewed felt that WTMA had prepared them well for the classes they encountered in college. In addition, they all entered college with merit-based scholarships and felt successful in their academic pursuits.
Just like when many parents start to consider homeschooling their children, lots of unknowns can cause anxiety in families as they transition to online education providers. Just jumping into online school can feel like a gamble. We encourage you to do your own research and find an online academy that feels like the right fit for your family and your student's goals. While every online education provider is not created equal and may not prepare all students to enter higher education, we hope that hearing from these former WTMA students makes you feel good about your decision to enroll in our Academy. Our experience has shown us that attending classes at WTMA helps students be successful after high school and have more confidence in their own scholarly abilities.