Something for Every Student
---
Interest-based academic plans, caring instructors, committed faculty, and classes that engage students intellectually and socially - all from an online platform.
---
About the Well-Trained Mind Academy
---
The Well-Trained Mind Academy (WTMA) was founded in 2014 by Susan Wise Bauer to provide a natural extension of your homeschooling education, rooted in classical methods. We offer live, online instruction that fits your student's overall educational plan. Our instructors are qualified in their fields and have years of experience in teaching, tutoring, and homeschooling. The administration at WTMA works closely with students, parents, and instructors to create an educational environment that fits the needs of each family.
---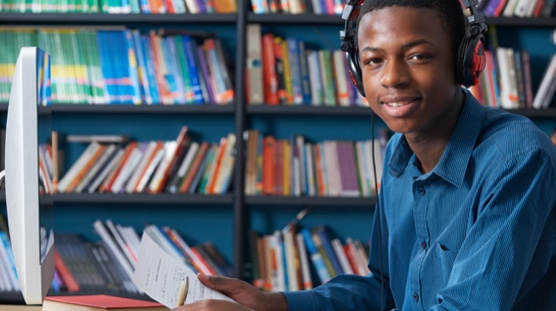 Classical Education:
Teaching Students How to Learn
---
Our teaching methods are based on the three-part classical pattern of training the mind, called the trivium. Students begin their studies by learning the foundations of a subject. Questioning and argumentation (logic skills) follow. Finally, students are taught how to express their own ideas about their subjects. At the heart of our curriculum is our mandate to teach students how to learn, so that they may leave WTMA with the motivation to pursue knowledge their whole lives.
---
Well-Trained Mind Academy Tuition
---
Your WTMA tuition payment funds two important things: live, interactive instruction from a qualified teacher who provides individualized grading and feedback, and ongoing administrative support. We don't just offer online classes; we guarantee consistent, high-quality instruction for your student.
---
Learn About Our Interest-Free Payment Plans
---
The Well-Trained Mind Academy presents classical education curriculum for middle and high school students in a live, interactive environment. WTMA values a learning environment in which students can interact directly with the instructor and fellow students in real-time. Live classes allow students to practice articulating their original ideas.
We also offer lectures in a delayed format for students whose schedules require more flexibility. Tutoring services are available for students needing extra attention in a certain subject area.
---
---
View Instructor Teaching Samples
---
---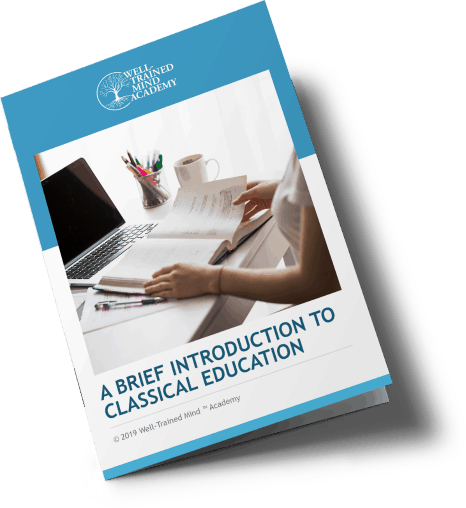 A Brief Introduction to Classical Education
---
Download our free guide to learn about the classical education philosophy, how the Well-Trained Mind Academy provides the highest quality of classical education through our online classes, and how a classical education will benefit your student.
---