Summer Club T-Shirt Design by Vivian Wiemelt
---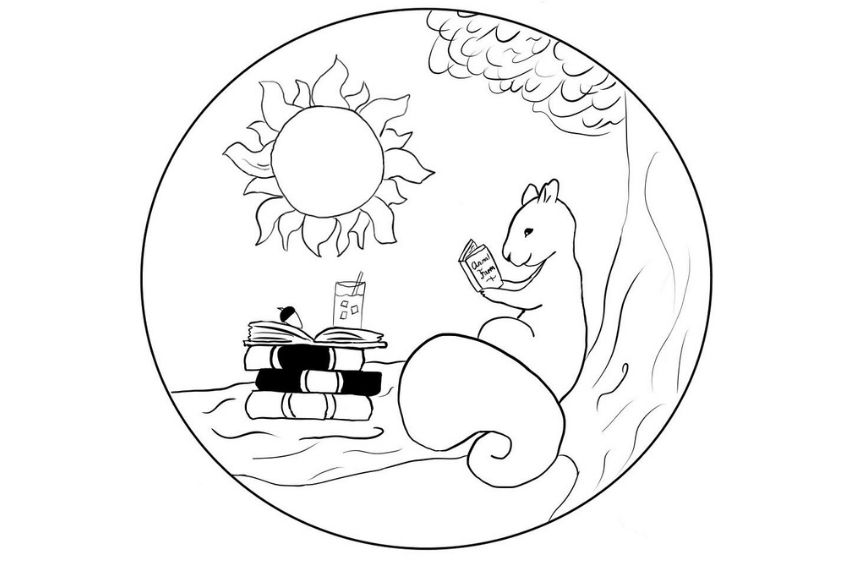 ---
---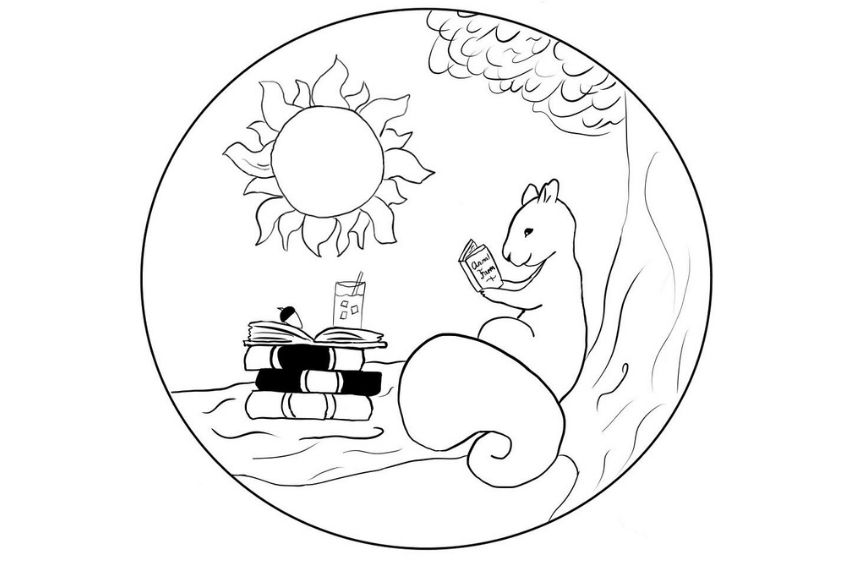 This year's WTMA Summer Club T-shirt image was designed by Vivian Wiemelt, a member of 2021 Summer Spanish Reading Club.
We opened our first design contest to students this summer. The official rules stated that the design must be guided by three terms: learning, engagement, and summer, and had to be submitted in black and white only.
Vivian says she observed the squirrels in her backyard while thinking about the contest prompt. She says, "I always love drawing animals, so I thought it would be fun to focus on squirrels, since they are so active in my backyard during the summer. They're also very good at problem-solving, and they can always figure out a way to reach our bird feeders no matter how we try to stop them. I decided to capture their eagerness to learn in my drawing with a squirrel chilling in a tree while reading 'Animal Farm' next to the stack of books he plans to read over the summer."
Congratulations, Vivian!
---