---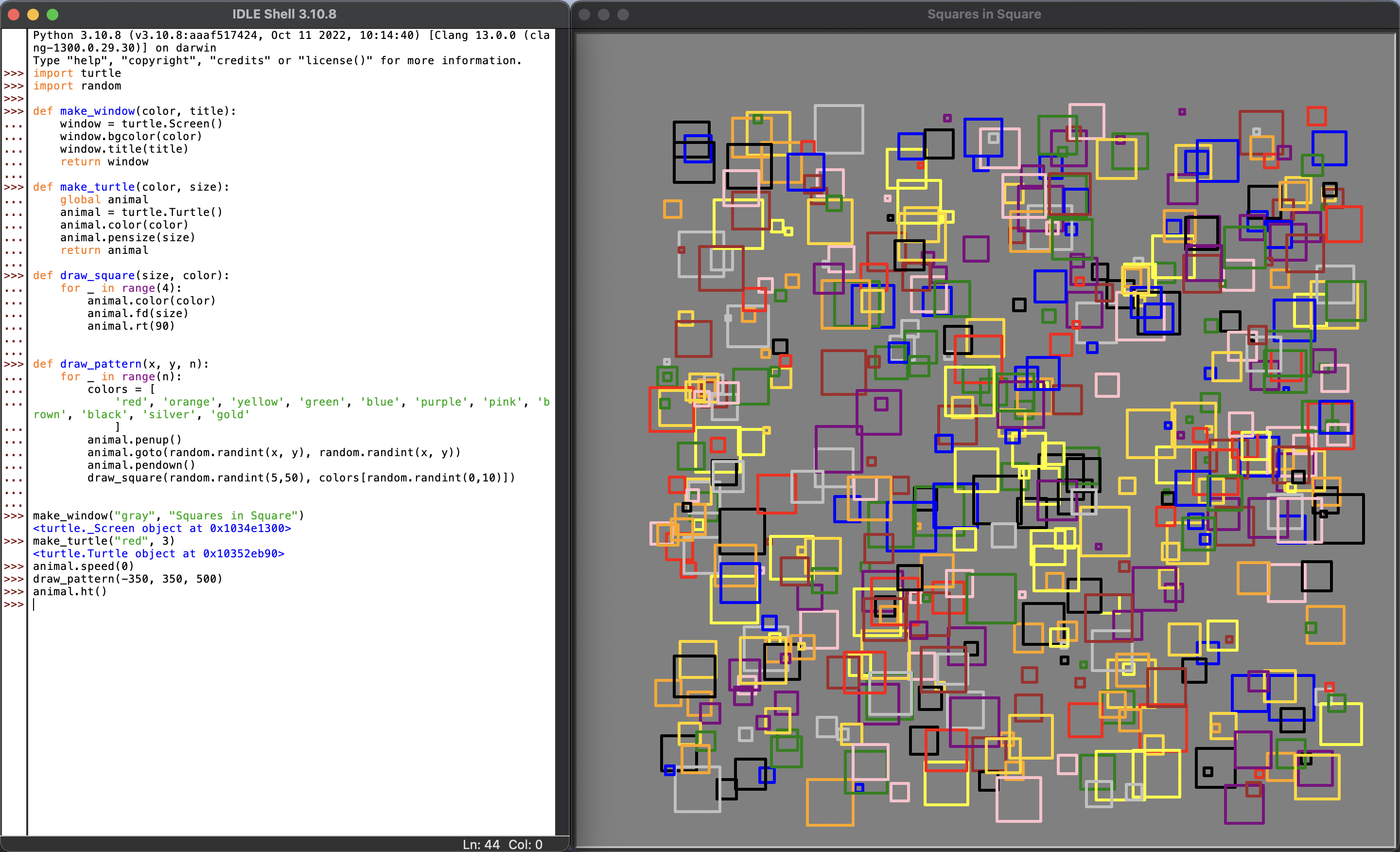 ---
---
Budding WTMA computer programmers made some very neat programs for their midterm projects. In Introduction to Computer Programming, students have been working with turtles: they learned how to use a program to create turtles; how to program a turtle window; and how to make shapes, including squares. Instructor Mrs. Yoo asked students to create a function to replicate the work they have done with turtles in class, and then she asked them to make a "cool, different creation using the square function." The two programs below stood out to Mrs. Yoo because of their creativity. We can't wait to see what these students create next!
Joseph made a visually exciting image composed of many squares.
Kali took inspiration from the holiday season and made a lovely wreath!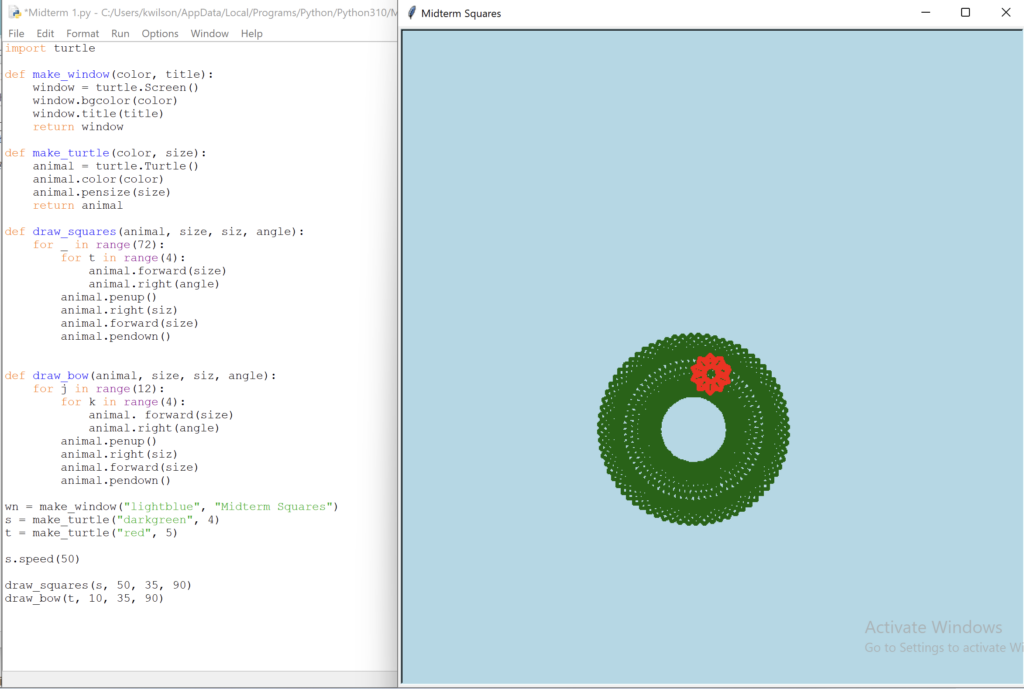 ---