Who knew exit tickets could be so creative?
---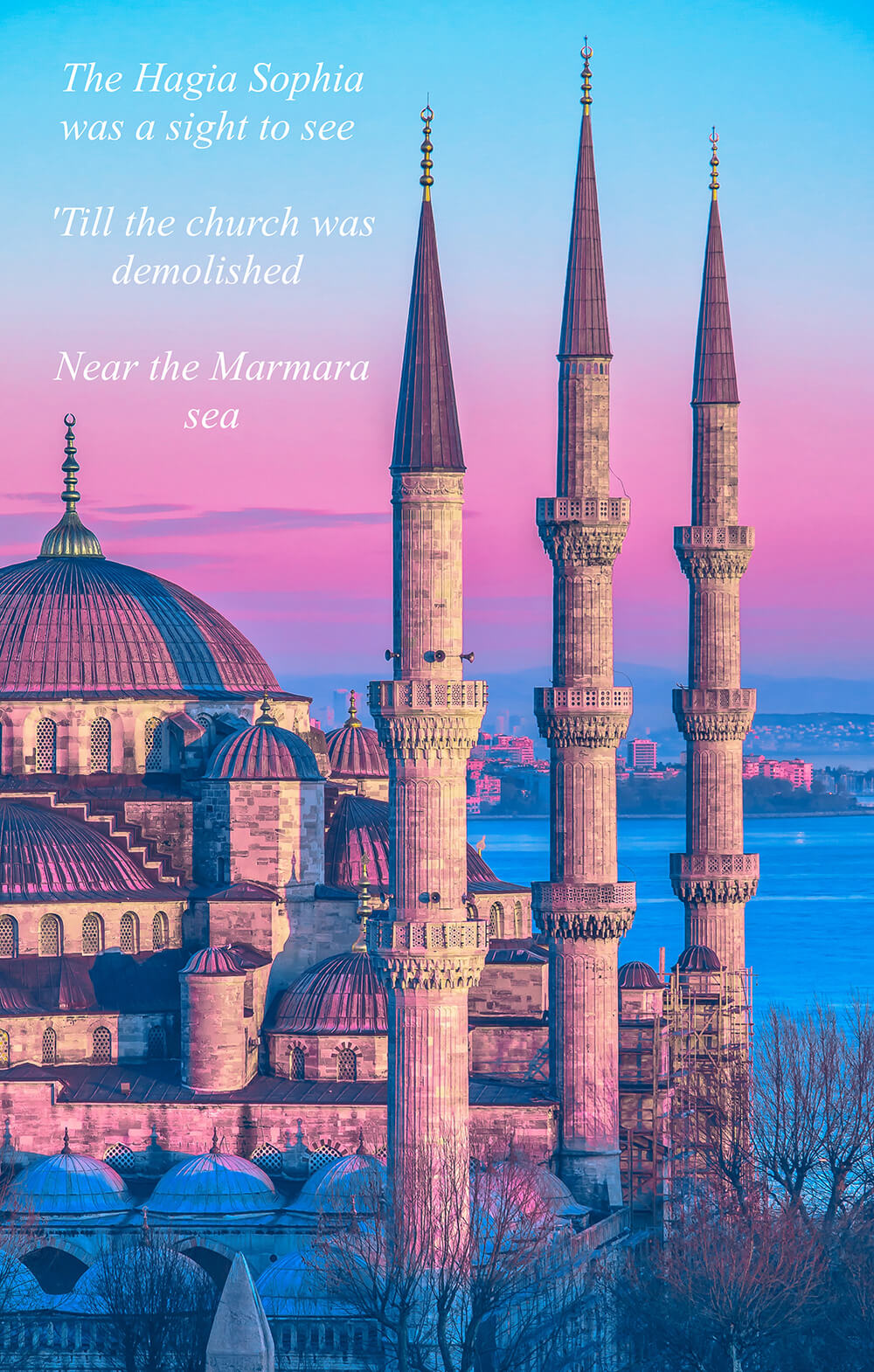 ---
---
In Story of the Middle Ages, students complete an exit ticket in order to show how they engaged with the day's content. Students are asked to "list three facts you learned in today's class that were not in the reading or continue a discussion we had in class today." One student, Autumn Bruce, write poems inspired by the discussions in history class. Instructor Dr. Lisa Gentile says her musings "really capture what we read and talk about."
Here is one of Autumn's poems inspired by a discussion of the Byzantine Empire under the rule of Justinian and the legal innovations of the Justinian code.
Enjoy!
—
The Hagia Sophia was a sight to see
'Till the church was demolished
Near the Marmara sea
While the people were rioting
Over two men
The king should have fired
But hired instead
Now the Hagia Sophia is a museum or Mosque
And emperor Justinian showed rebels who's boss
Justinian's a peasant
Theodora a clown
They expanded the empire
Turning frowns upside down
All people can fish
Or play on the beach
And children get taught
So they'll grow up to teach
You either shout timber or face liability
If they don't listen they'll lose there mobility
It's finders keepers so keep your eyes open
For anything, whole, half or broken
Justinian's laws improved many lives
Now I'll be done before I waste half of mine
-Autumn Bruce
---