"Crafting" A Reading Response to Murder on the Orient Express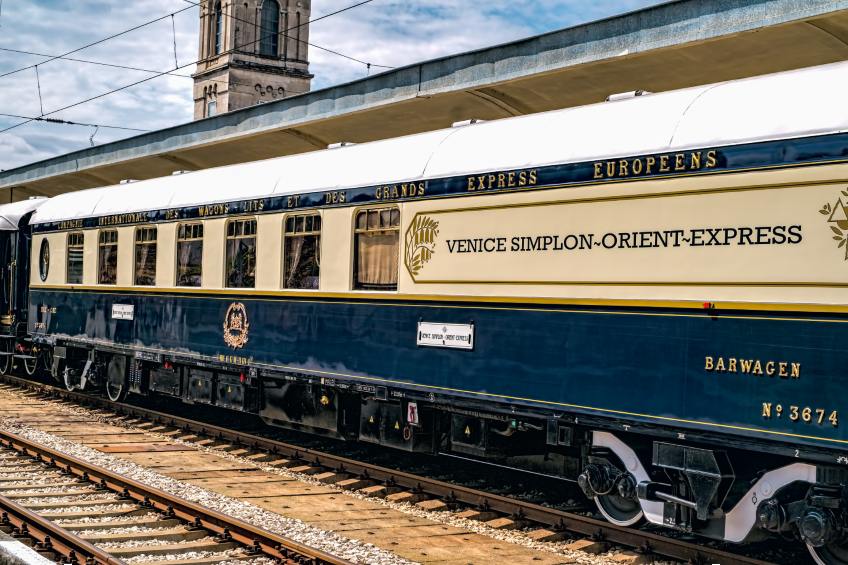 We sometimes have parents ask us, "How do I get my kid to read more?" One way is to have your students read with others — with parents, siblings, or friends, or in a book club. Or, of course, they could enroll in one of our Reading for the Logic Stage courses, or a session of our Summer Reading Club.
Reading a book alongside others makes what can be a solitary activity into a communal one, provides an incentive to keep reading through longer texts, and brings readers together to have a conversation about the books that they are reading, rather than processing them alone. In fact, research suggests that communal reading experiences are "vital in inspiring deeper levels of learning for students in their reading of literature, and essential in developing self-motivated responsibility for deeper levels of conversation within communities." Especially for social learners, having a chance to discuss the books they read strengthens their comprehension.
Drawing Meaning From Our Reading
We see reading as an active process of meaning-making. Talking books over with others is one way to keep that process participatory. Another way to encourage a connection with a book is to provide opportunities to create complementary hands-on projects. Allowing students to "craft" a response to a book is a great way to draw in those tactile and kinesthetic learners.
Reading Response Project
For instance, students in this year's Reading for the Logic Stage course read Agatha Christie's classic mystery, Murder on the Orient Express. As one of the class assignments, students were asked to re-read certain scenes and take notes on the arrangement of concrete objects within the physical spaces. Then they created visuals of the scenes to share with the class.
Video Game Model
Some students chose to create renderings of one of the train cars where the story takes place. In the example below, Kevin used one of his favorite video games to create a virtual model of the train itself. This model is interactive, and the "player" is able to walk through the train cars and look around for himself!
3-D Crime Scene
Others recreated the scene of the crime – including key bits of evidence as part of their creations. Sydney crafted a model of the victim's room with just paper and fabric. This miniature scene even includes some incriminating evidence—two matches and an ashtray in the non-smoker's room, a scrap of paper with writing on it, and a monogrammed handkerchief…. We feel if Sydney was on the case along with Poirot, the mystery would have been solved about fifty pages earlier!
Crime Scene Sketch
Another student, Marcel, created a two-dimensional interpretation of the crime scene. This pencil-and-paper drawing demonstrates an impressively close reading of the book and reminds us that simple tools can yield impressive results.
Lego Model
Students also enjoyed getting creative with tactile tools to recreate important scenes in the text. For example, D.J. built Detective Poirot's room with Legos. You can see that in some scenes the detective is writing in his journal, while in others he is sneaking a peek out of the window to gather more clues!
Costume Design
Another student, Esther, created costume designs for some of the important figures in the book. In curating these costumes, Esther was able to revisit some of the key physical features of the characters. She also considered the unique personality traits of each character to decide on the "look" of the costume. This might seem like a simple task, but it required some sophisticated literary analysis of particular scenes in the book. We were very impressed!
3-D Printing
One student, Logan, even took the time to use his 3-D printer to create a model train version of the Orient Express itself. Talk about combining fields of research – STEM meets Literary Study!
Students in this class really impressed us with their creativity and skill in completing this reading response project. Of course, these kinds of assignments are fun, but they are also a way to encourage students to read carefully and critically. Don't be afraid to try this kind of activity with your own student. We bet that you will both be impressed by what comes up!