Halloween Costume Ideas for 2020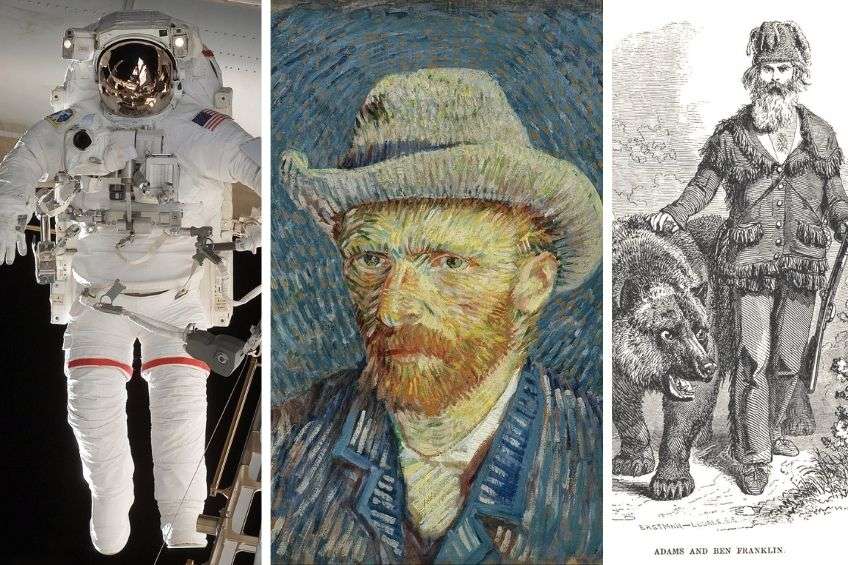 Halloween is one day of the year when children and adults alike get to practice pretend play and try on new identities. Especially in the year 2020, a day of lighthearted dress-up and make-believe could be a very welcome respite. As we all know, 2020 is the year of "the mask." Why not take that new fashion accessory and work it into a clever Halloween costume for your little one? Try one of these creative Halloween costume ideas utilizing face masks for a fun and safe holiday.
Doctor, Nurse, EMT, Dentist
We bet you've already got a disposable mask on hand, which is step one of dressing your child as a healthcare worker this year. Most of these costumes can be easily created by just adding a white coat, a stethoscope, and a nametag. If your kid happens to have some sweat clothes or pajamas that are a solid color and match, that will do just fine for "scrubs." We especially like this DIY costume idea for this year because your child's community helper costume can help to honor all the essential personnel and the incredible work that they have done throughout these past months of uncertainty.
Astronaut
The large clear "face shields" being used by some in place of face masks already look pretty close to astronaut helmets. You can embellish this look by dressing your child in a white sweatsuit and making them accessories like "space suspenders" using aluminum foil or silver duct tape. Additionally, red or blue painter's tape could be used to represent the "seams" of the spacesuit, and white winter gloves can contribute additional realism to the costume. A NASA insignia is pretty easy to sketch by hand, cut out, and pin to your child's shirt. However, if drawing isn't your thing, you can print the logo out from this site. And if you need to fill an afternoon before Halloween, why not do some papier-mâché and have your future astronaut create a helmet to go along with their plastic shield (or even a jetpack!).
Fun Clown
Start with a folded disposable medical face mask, and then take it out of the package as is. Have your child draw and color some big, outlandish clown-style lips on it. Once they complete the lips, expand the face mask (so that the folds open). Then, have your child draw and color some goofy teeth and a tongue on the inside portions. Adding on clown accessories should be pretty simple (remember that clowns often wear oversized clothing, so you may be able to raid your own closet for that part of the costume). The neatest thing about this costume is that it serves as a bit of a party trick, too. When on your child's face in the "folded" position, the mask will only display the lips. However, when the mask is "flattened," you'll be able to see the entire open mouth.
Vincent Van Gogh
Do double-duty with your child's Halloween costume and allow it to serve as a means of teaching art history, too! Have your child dress as Vincent Van Gogh by finding an old blue or black suit jacket and a gray hat (to recreate Self-Portrait with Grey Felt Hat) or straw hat (to recreate Self-Portrait with Straw Hat). Then use tailor's chalk, school chalk, or even paint (if you don't mind permanent embellishments) to add the signature stroke-marks to the jacket and hat. Use face makeup to apply similar brush strokes to the child's face, and use paint or markers to decorate a disposable face mask to add on Van Gogh's red beard and mustache. Lastly, finish off the look by supplying your child with a paint pallet and an oversize brush to carry as a prop.
John "Grizzly" Adams
If your child is a budding outdoorsperson, they could dress as Grizzly Adams and have a night on the wild side. Old-fashioned or heavily-used clothes, with fake "fur" attached at the lapels and collars, will go nicely with a felt hat. Using a disposable face mask as the base, create a shaggy beard and mustache with grey, white, and brown wool or yarn glued to the mask in the shape of a beard. Have your child carry a stuffed bear and walking stick with them to complete the look.
We Won't Forget Halloween 2020
Allowing your children to dress up, while also thinking of ways to keep their costumes fun and safe, can be one way that we continue to provide normalcy to a year that has been anything but ordinary. These Halloween costume ideas would all be great for a socially-distanced neighborhood costume parade or school celebration. Additionally, these costumes should also translate well to online gatherings. We hope that our Halloween costume ideas have sparked some creative inspiration in you, and we'd love to see all the genius, socially-safe costumes you and your children come up with this year!