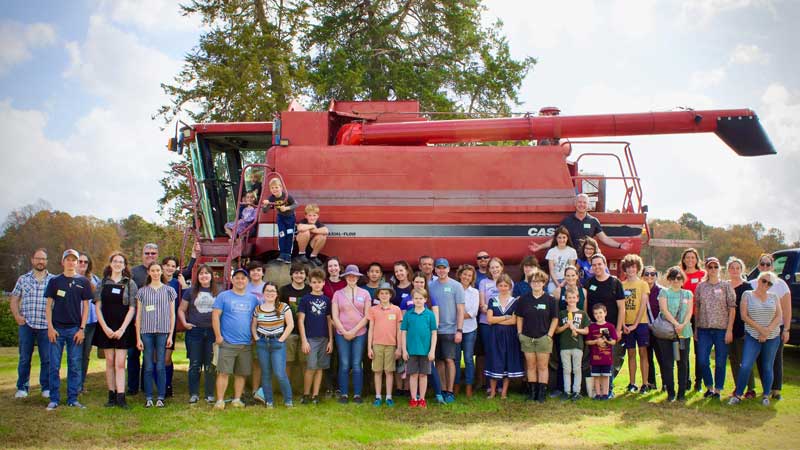 As we shared in our previous blog, Well-Trained Mind Academy students happen to go to a school founded by an incredible educator, entrepreneur, and farmer! Every year, that founder, Dr. Susan Wise Bauer hosts a fall fiber festival on her farm. She invites and students, parents, teachers and administrators from WTMA get to come experience Peace Hill Farm and enjoy meet up for some big fall fun.
2022 Peace Hill Farm Fall Fiber Festival
The weather was beautiful this year for the Peace Hill Farm Fall Fiber Festival. Local artisans, community members, and Well-Trained Mind Academy students alike enjoyed a gorgeous fall day on the farm. When they weren't out rambling the grounds with Mrs. Quintero (Math and Science Chair), Ms. Phillips (Customer Service Guru), and Dr. Roudabush (Language Arts Chair), students and parents were relaxing behind the WTMA booth, playing soccer by the corn maze, or visiting with local artisans.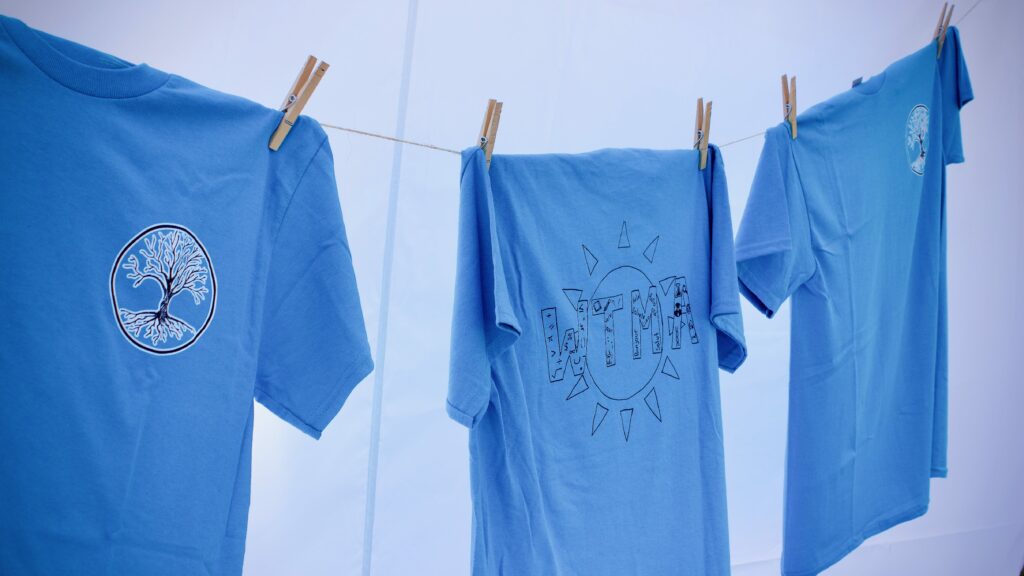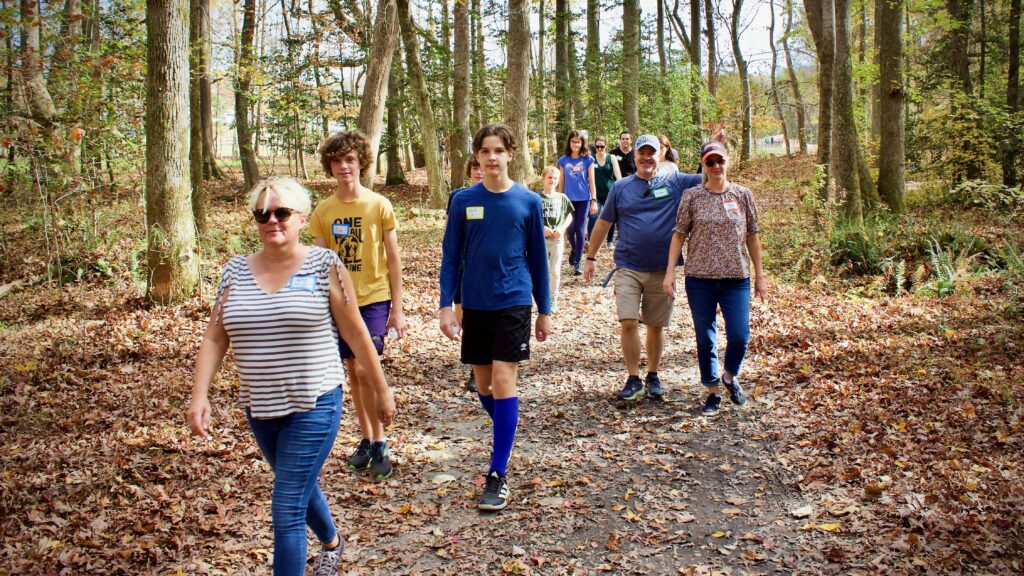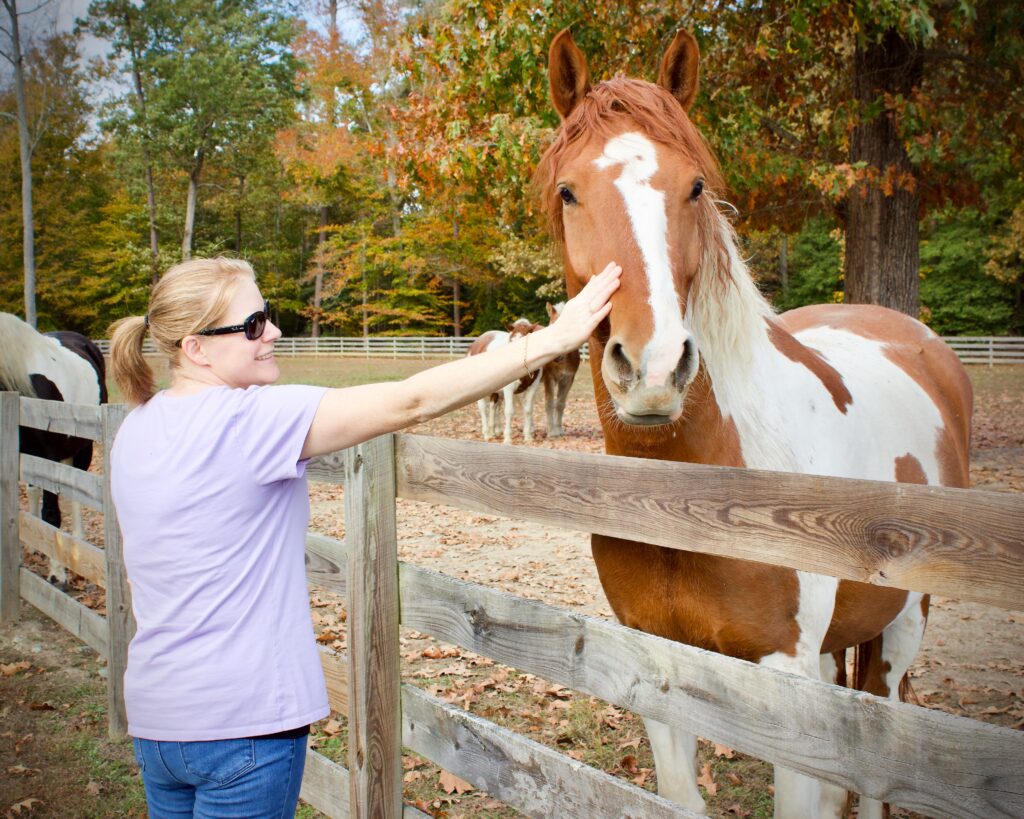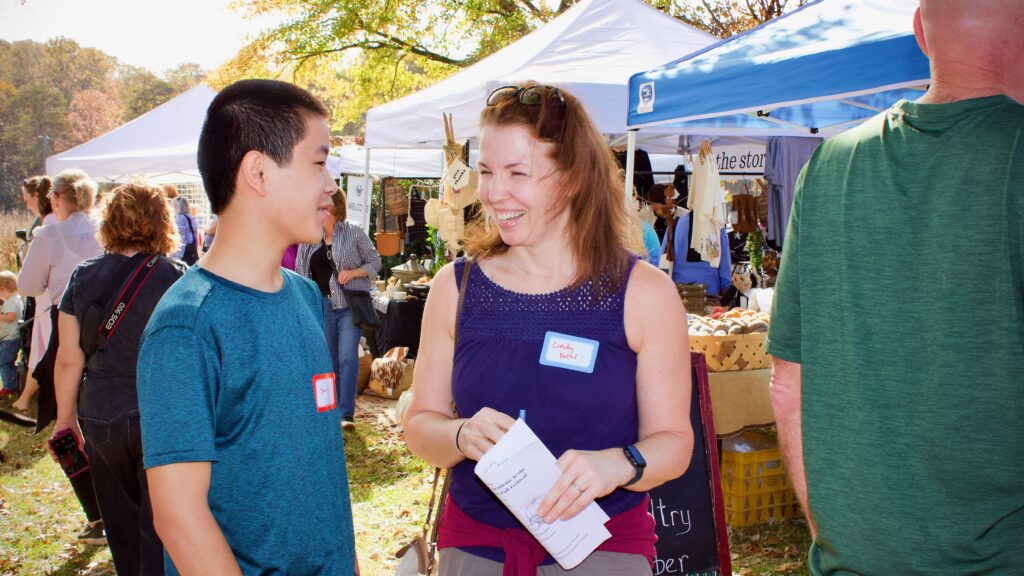 A Gathering of Well-Trained Mind Academy Students
With the virtual format of well-trained mind classes, any occasion to meet in-person is celebrated. At this year's fall festival, students who attended were able to meet their teachers – some for the first time! A picnic lunch gave everyone a time to chat with friends, teachers, and other school administrators they had only ever met online.
When the WTMA group gathered in front of the combine for a group picture, we were so excited to see just how many families were able to join us this year.
Save the Date for the 2023 Fall Festival
With such a great WTMA representation at the 2022 Peace Hill Fall Festival, we will definitely be doing it again next year. Mark your calendars for November 4, 2023. We look forward to seeing our students, teachers, and staff members in-person next year at Susan Wise Bauer's Peace Hill Farm Fall Fiber Festival.