Thank you for contacting us about our tutoring services. We will be in touch with you as soon as possible. Please
click here
to return to the Tutoring page, or get to know our tutors by reading their bios below.
---
Writing, Anthropology
---
While I have always loved writing, my path to becoming a writing teacher has been a winding one. I earned dual bachelor's degrees in engineering science and civil engineering from Manchester College and Washington University in St. Louis, respectively, before deciding to pursue my interest in cultural anthropology in graduate school. For my master's degree at Colorado State University, I conducted household surveys on Pine Ridge Reservation and ranches in South Dakota. As part of my doctoral studies at the University of Wisconsin-Milwaukee (UWM), I spent a year in Moldova on a Fulbright grant doing ethnographic fieldwork among environmentalists. I also did a year of research in Romania, and after graduating in 2013, I returned to Moldova and later moved to the country of Georgia.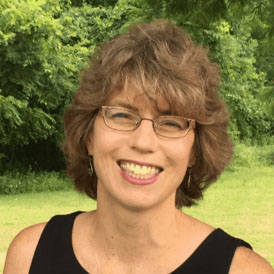 ---
Math
---
Hello! I am excited to have the opportunity to tutor mathematics for the Well-Trained Mind Academy! Excited for two reasons–one, I am grateful for WTMA and the impact classical education has had on my homeschooling journey, and two, I love math! For as long as I can remember I have enjoyed math both as a student and a teacher. My desire is to help kids see the big picture in mathematics and understand the connections between concepts. Mathematics is a language and it really does make sense!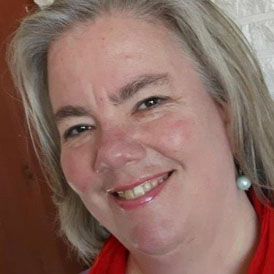 ---
Writing, Reading
---
Hello! I'm excited to be tutoring for the Academy! I have been tutoring since 2003. I started homeschooling my own children, and then I started teaching other students the foundational skills of reading and writing. I also spent a five-year period teaching creative movement and drama skills to children, teens, and adults in various multicultural and socio-economic settings part-time.
While homeschooling, I've used The Well-Trained Mind book as an overall guide. The idea that one could methodically learn a set of academic skills and then use those skills to learn content subjects just blew me away! I finally understood the concrete meaning of the phrase, "learning how to learn." In my kids' early schooling years, I used TWTM ideas with blind faith simply because the book made practical sense to me. In their recent high school years, I have seen the fruit of all that skills-teaching in their lives. All of this inspired me to expand my tutoring reach.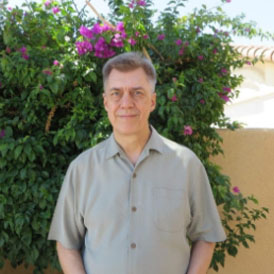 ---
Latin, History
---
Hello! I am a retired Latin professor that just can't stop teaching! My experience includes teaching university, high school and middle school students. Until my retirement, I was a Senior Instructor of Latin at Portland State University. Before that I taught Basic Latin at the Centre for Medieval Studies (University of Toronto). In my retirement I have taught at Xavier College Preparatory High School and Arizona State University. Latin is a good foundation for learning languages and literature. It has the added benefit of exposing students to the roots of Western thinking and artistic expression. These broader cultural issues are incorporated into my classroom.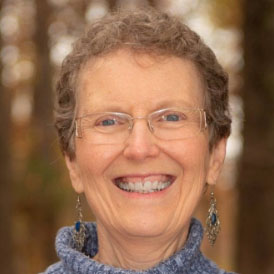 ---
Math, Science
---
Hi! I'm delighted at the opportunity to use online technology to continue to do what I love – that is, tutor math and science students. After graduating with a B.S. from Drexel University, I became certified to teach Chemistry and Physical Science. Immediately following my college days I taught those subjects and other sciences in a Pennsylvania public school for three years. While raising our five daughters, my teaching was considerably more varied. I did some homeschooling, ran a one-room schoolhouse (really!), taught Bible & music (grades K-8th) in one private school and chemistry & pre-calculus in another, even taught SAT prep and did some college counseling. Then after retirement, I had the wonderful privilege to move to Mexico for several years, teaching all the high school math and science for homeschooled teenagers in a children's shelter, plus Pre-Algebra and Algebra in a small private school.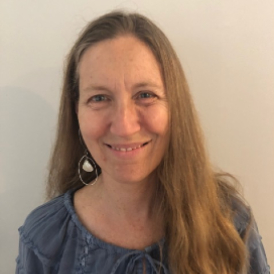 ---
Writing
---
I am excited to come on board as a writing tutor at the Well-Trained Mind Academy! I have always been a lover of words since grade school. I devoured books and tried to write a few of my own as a child. I was fortunate to have many good writing teachers all the way up through college, and I cherish their collective wisdom. After graduating with a journalism focus from Barnard College, I began a career as a reporter, working for many different newspapers in the Northeast. When I settled down with my husband to start a family, I became an elementary school teacher for a few short years and then brought my love of education, reading, and writing into homeschooling my children.
---
Math, Science
---
I discovered the beauty of mathematics when I was about ten years old and read about such wonderful topics as prime numbers, the golden ratio, and Archimedes' approximation to pi. During my high school years, I taught myself to program in C# and a few other languages. This was valuable experience for my three years of summer research on Hopf algebras during my bachelor's degree. I earned my B.Sc. in mathematics from Saint Mary's University of Halifax in 2020 and will continue in the master's program at the University of Waterloo in 2021.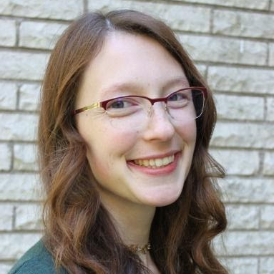 ---
Math, Language Arts
---
Greetings from northeastern Wisconsin! I am so thrilled to be joining the Well-Trained Mind Academy staff this year. Growing up, my mother homeschooled my siblings and I using The Well-Trained Mind book as a guide, so I have been immersed in its wisdom from a very early age. I earned my B.A. from Christendom College, with a well-rounded Liberal Arts curriculum and a focus on theology and mathematics. While there, I discovered my passion for one-on-one tutoring as I worked in the peer-tutor Writing Center. Upon graduating I taught for several years at a budding classical school, primarily at the preschool/kindergarten level but also helping at the other grade levels in various capacities such as curriculum building and substitute teaching.