Dr. Eaton's Family Trip to Vernal, Utah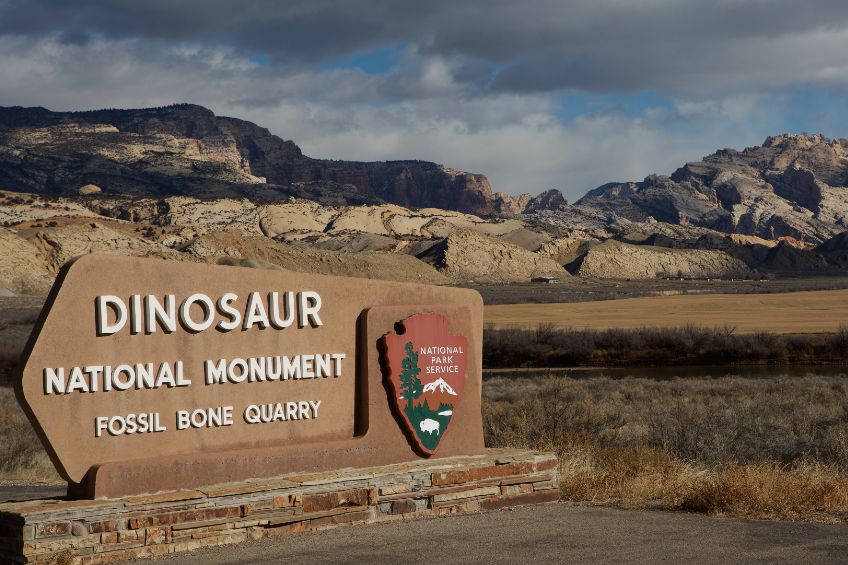 By Chemistry Instructor Anna Eaton, PhD
Desert hikes, massive rock faces, a beautiful river, a supermoon eclipse, and dinosaur fossils made up the finale of the end-of-the-year RV trip for the Eaton family. When classes at WTMA ended, we headed out to Vernal, Utah, home to the Dinosaur National Monument.
Back in 2019, our family started to vacation by way of a motorhome so that we could incorporate experiential learning into our homeschool journey. Since then, we have traveled all over the east coast, from the Adirondacks to the Gulf National Seashore in Florida. We moved from Ohio to Colorado this past school year in part to set up a basecamp in the west so that we could explore all that the west offers.
Road Trip to Vernal
On this particular trip, we drove about 500 miles to Utah. This was quite a momentous trip for us, as it was the very first time we drove through the Rocky Mountains! Interstate 70 was absolutely gorgeous and incredibly fun to drive. We drove through ski towns that I have only read about in travel magazines and Glenwood Canyon, the site of a massive landslide that closed the interstate last year. Once we left I70, we were greeted by a massive rock formation that rose out of a flat plain landscape. It was otherworldly.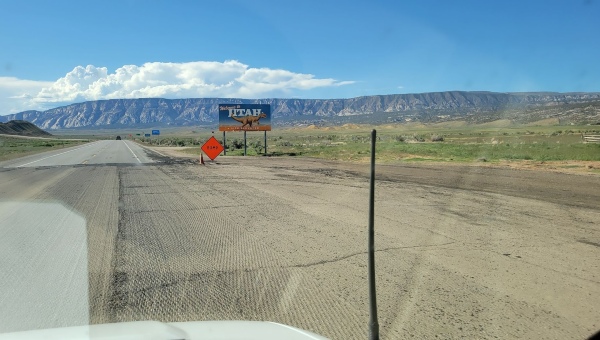 What you are looking at in this picture is a massive upheaval of the Earth's crust. This upheaval occurred about 65 million years ago and is fascinating from many perspectives. In this upheaval, we can see up to 23 different layers representing ecosystems from millions of years ago and rocks all the way from the Precambrian era (the era from about 4.5 billion years ago when our planet formed right up until life first emerged on this planet). We learn how scientists date the age of these rock layers by analyzing the remaining radioactivity from uranium using an exponential decay mathematical model and the half-life of uranium in our Chemistry class at WTMA. We explore the dating of different rock layers using Phet Simulations, a program developed out of the University of Colorado at Boulder.
Science Class Brought to Life
It was exciting to see all that we talked about in class, right before our eyes. In one of these layers, called the Morrison Formation, scientists discovered a trove of dinosaur fossils. There is an exhibit at Dinosaur National Monument called the Quarry Exhibit Hall, where we could see dinosaur fossils not yet completely excavated, still encased in rock. We also were able to visit the Utah Field House of Natural History State Park Museum, where we learned more about the geology of the region. This is where I was able to see fossils of dinosaur footprints! Here are just a few pictures from our trip. Looking forward to sharing more!